The Bay Farm Middle School is a 21st-century approach to Montessori-inspired education for middle school students. Take this opportunity to recognize the value of a reimagined middle school experience by contributing to the Bay Farm Middle School Capital Campaign. We have a number of options for support at all levels.
Naming Rights
One of the most powerful ways to show your support of the Bay Farm Middle School program is to purchase naming rights to one or more sections of the building.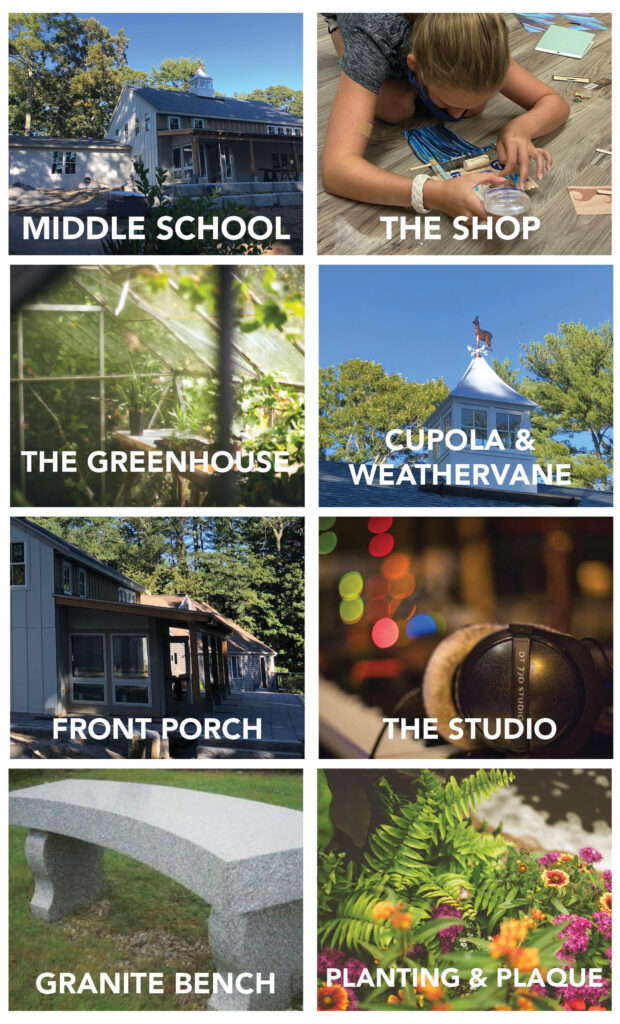 Legacy Stone
A Legacy Stone is a wonderful way to support our innovative program while providing you with a permanent mark on the Bay Farm campus.
The 2′ square granite slabs can accommodate a wide variety of messages, from family names, in memoria, quotes and more.
Reserve your Legacy Stone now.
General Donation
If a Legacy Stone or Naming Rights aren't the right fit for you, we have a general donation option that allows you to contribute at the rate best for you.